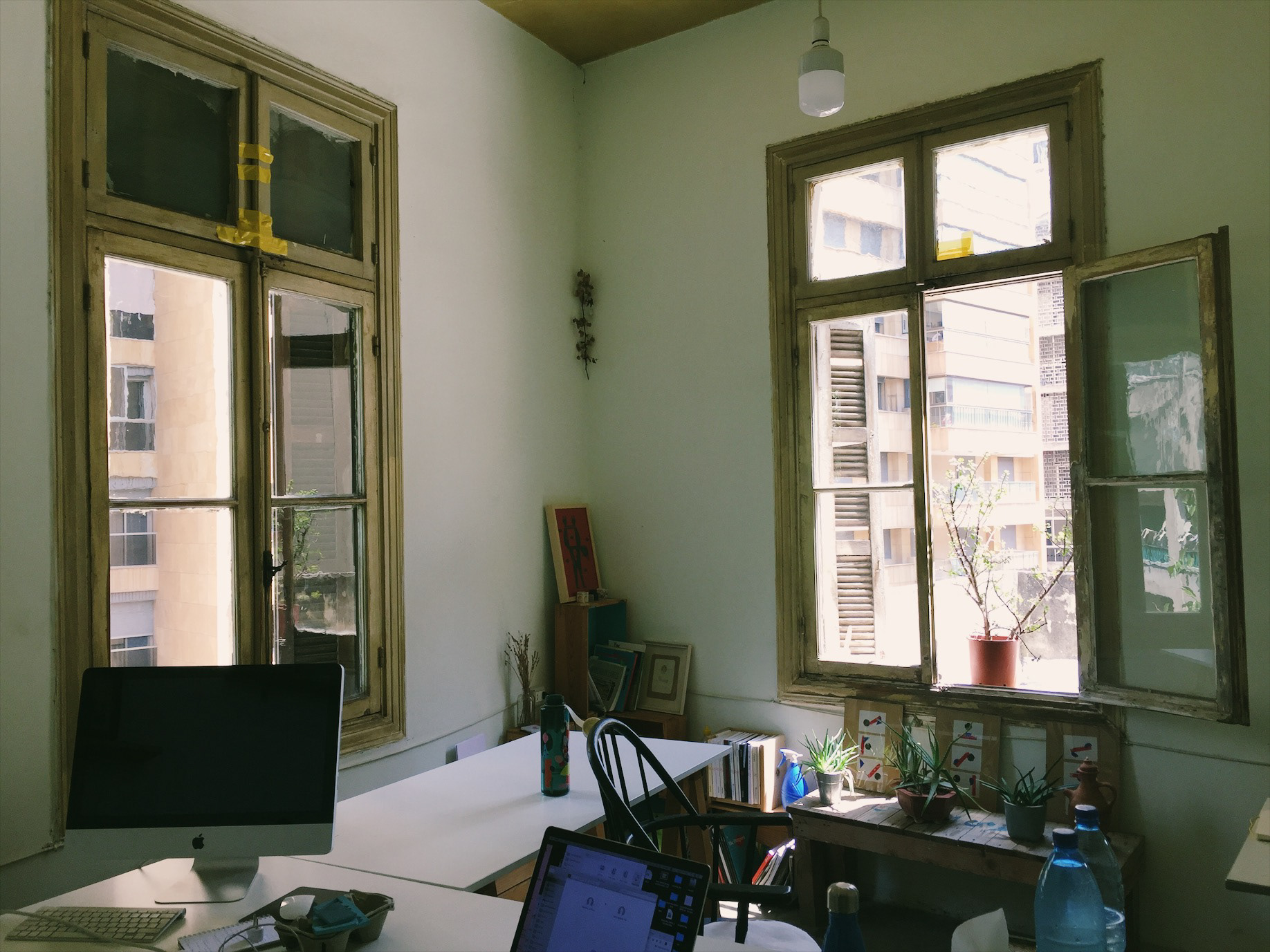 In May–June of 2019 I travelled to Lebanon for a one month internship with a small studio in Beirut. I am curious about different cultures, ways of living and experiences, and wanted to see how visual communication works in a country with another language and culture. Especially in a country I've grown to love and have had the privilege to visit a few times.
During my month there, I stayed in a coastal town named Rmeileh (near Sidon), with the generous friends I have made previously. This gave me a sense of home I needed; though when I arrived I still really didn't know how I was going to do the daily 40 minute drive to Beirut, but I chose to trust that it would work out. And it did. I caught a ride most days with my friend who worked in Beirut; and it was a joy to grow to know her more, and occasionally enjoy a pistachio ice-cream (my favourite flavour there) or a Lebanese sweet (literally the best sweets ever) after a long work day. I'm just smiling so much; thank you dear friend.
On the first day Joan, the founder of Cardamon House, introduced me to The Mansion and their studio space, and de-briefed me on their work process, how the studio runs, what projects were in the pipeline and what I would be working on during my month there. I was primarily involved in things for Beirut Animated (Beirut Animation Festival); such as animating their already designed instagram posts which act as promotion, or 'calls' to animators and the public. They had a strong brand already created, so I was using these visual elements and layout. I learnt to bring to life someone else's vision, and stay consistent to an already created style guide/branding deck. I learnt so much about After Effects in the weeks to come, and it was definitely a love hate relationship. I was more familiar with drawing frame by frame, animating with loose guidelines and 'just seeing how it goes'; but animating in After Effects meant I had to mentally switch how I animated using keyframes. I learnt so much about timing; and that I had to learn to see things through a frame of rhythm.
I also worked on a personal animation project for Cardamon House social media (see 'Mansion' in projects), ideation for the Beirut Animated teaser video, and a bit for Cardamon House re-brand (which was a lot of fun – we drew many houses of all sorts.)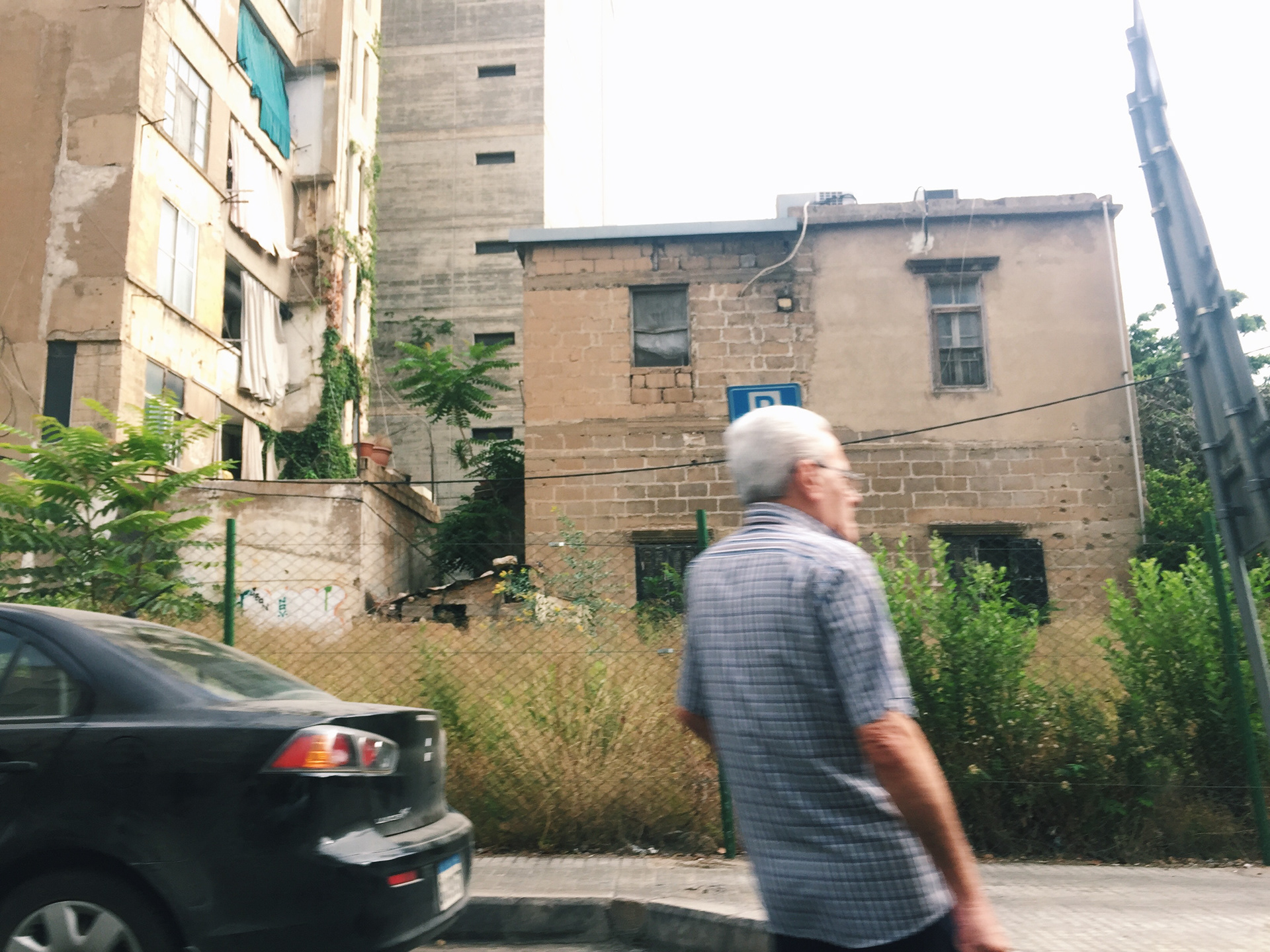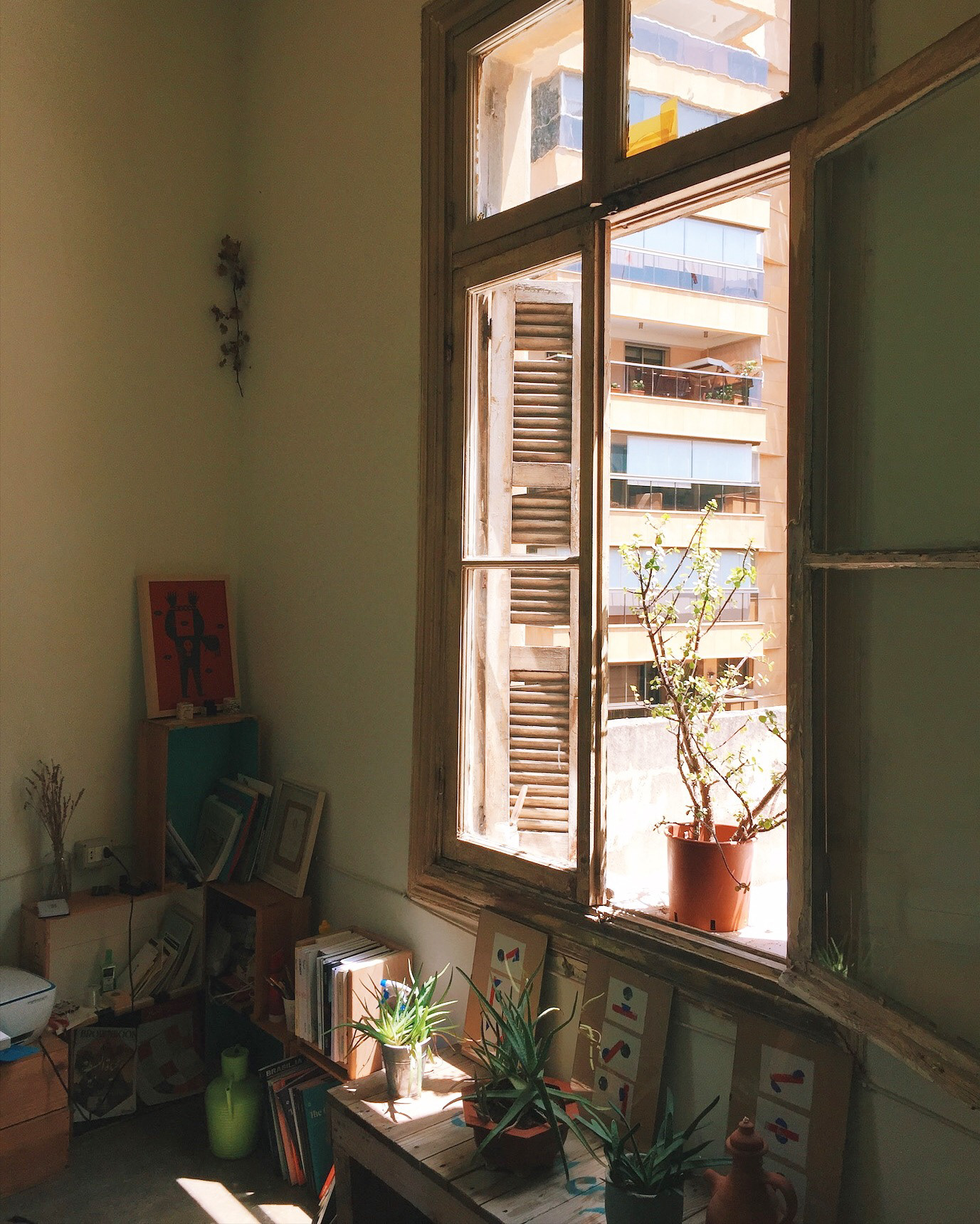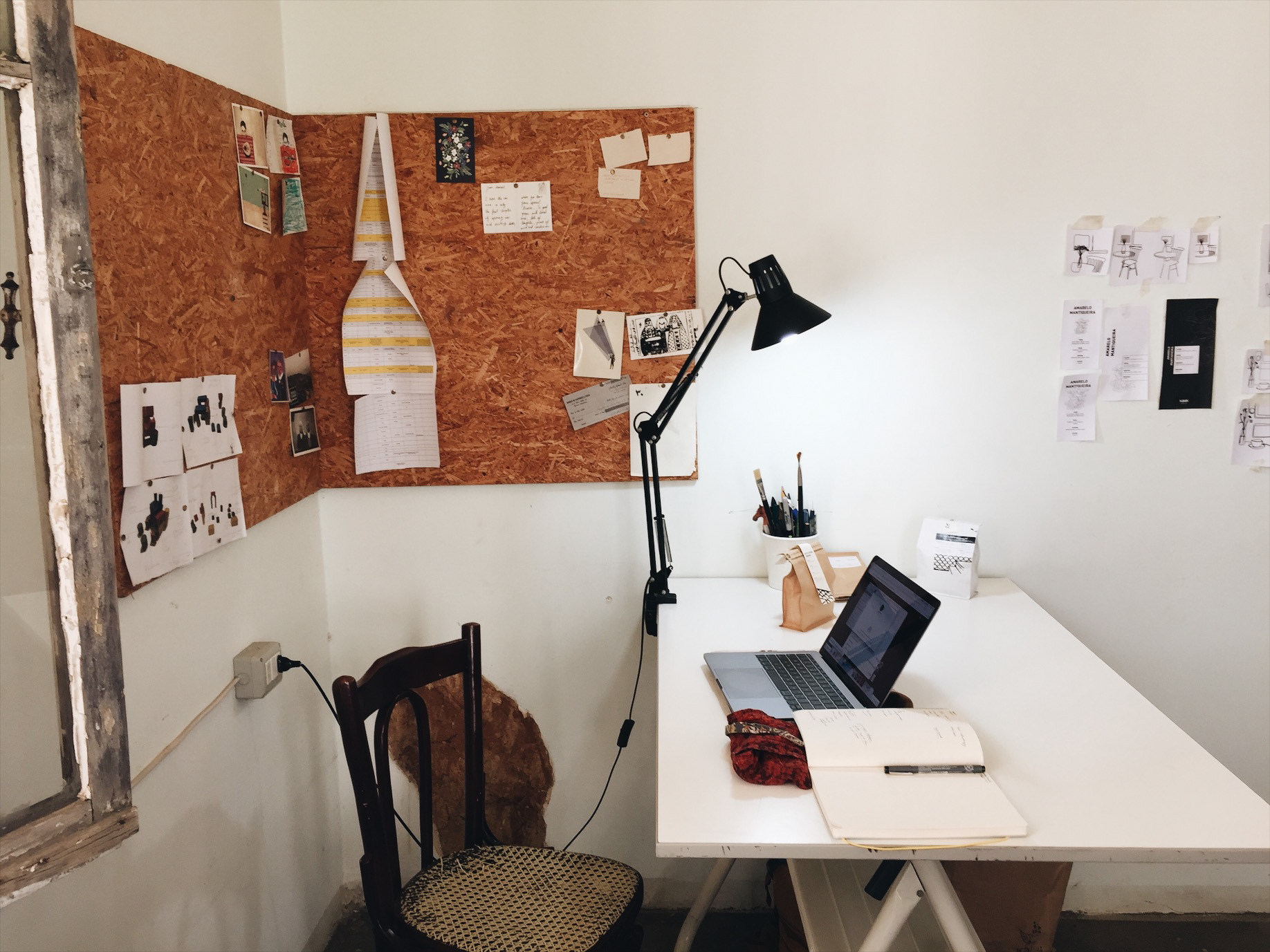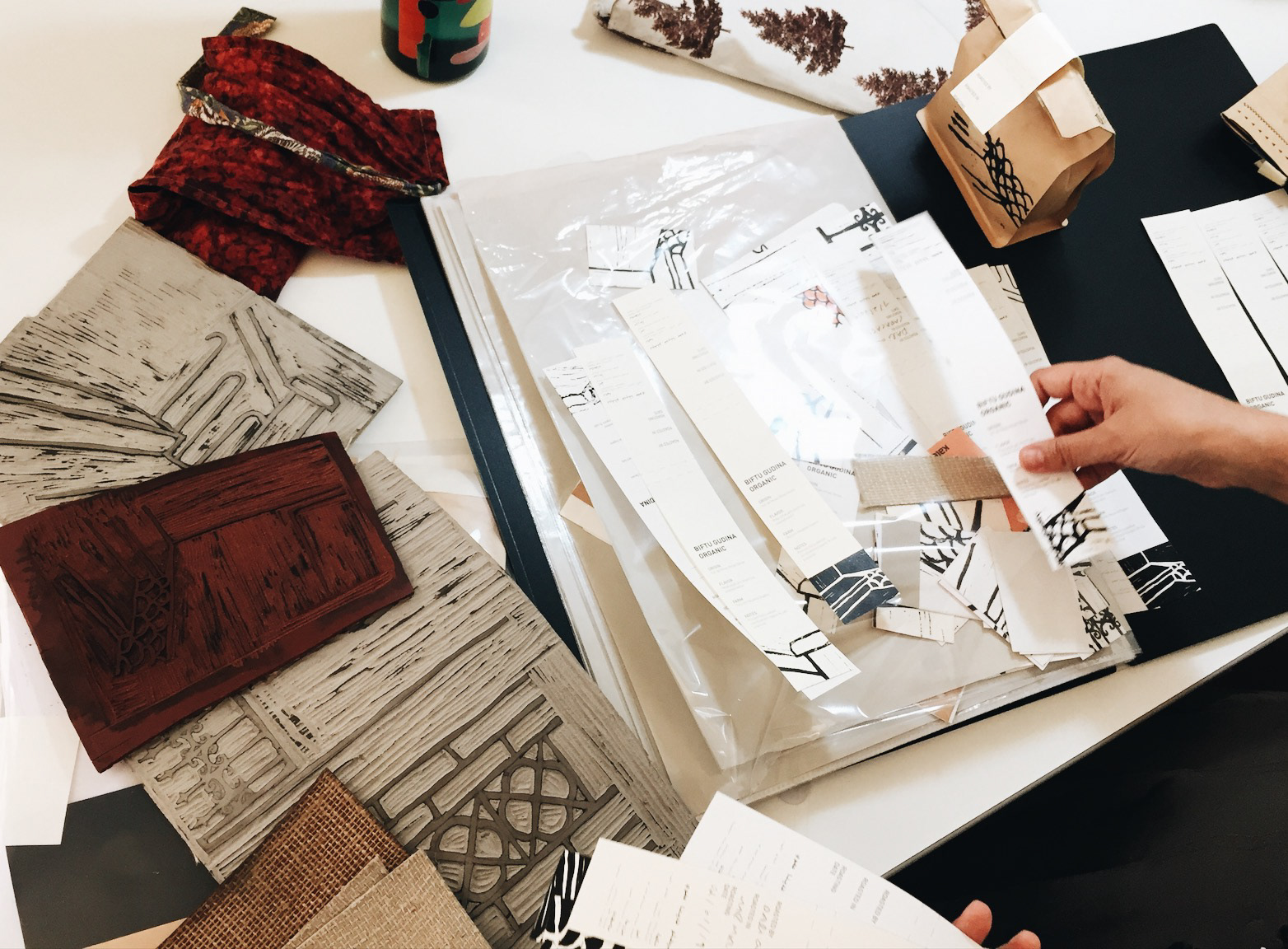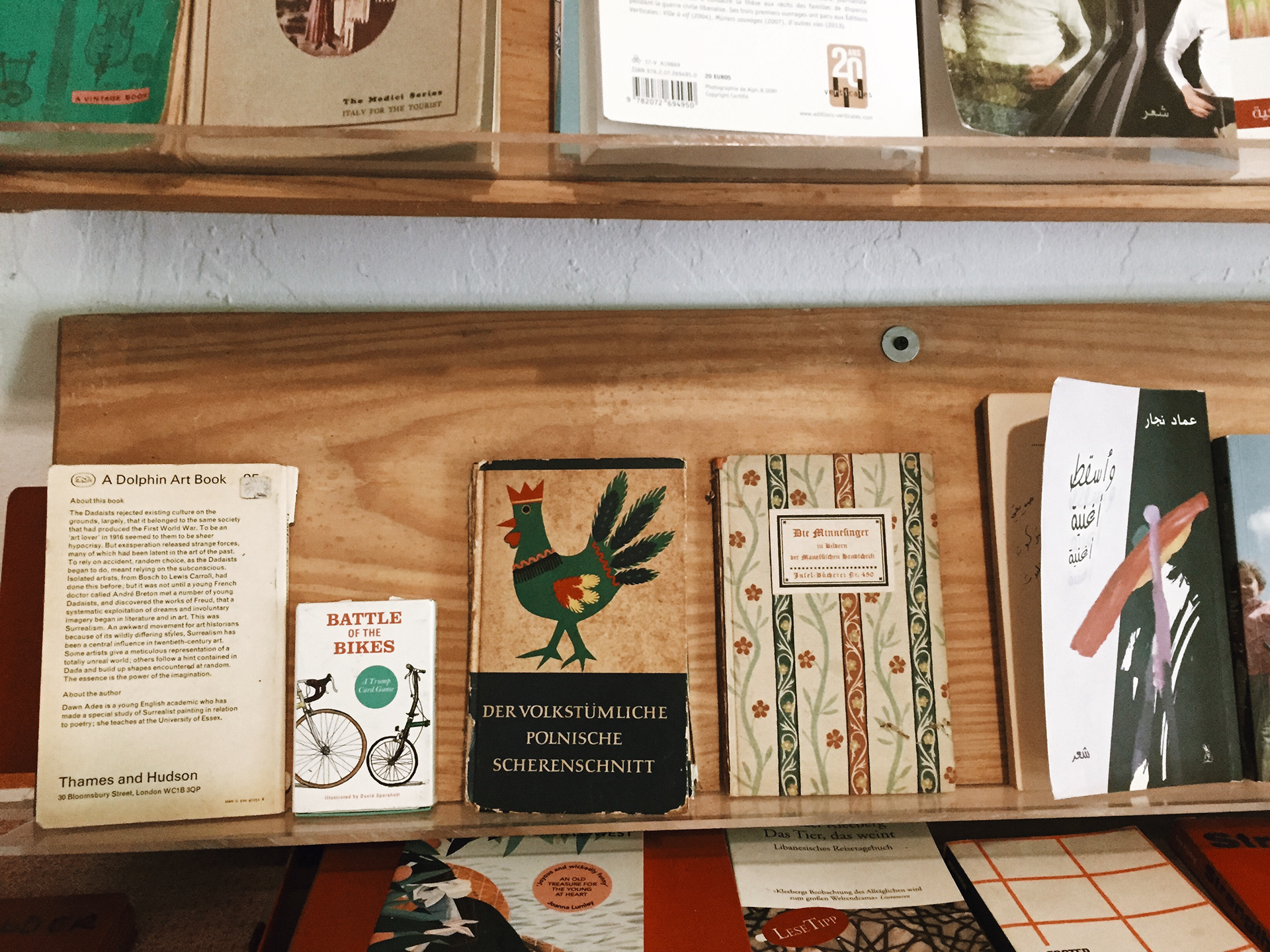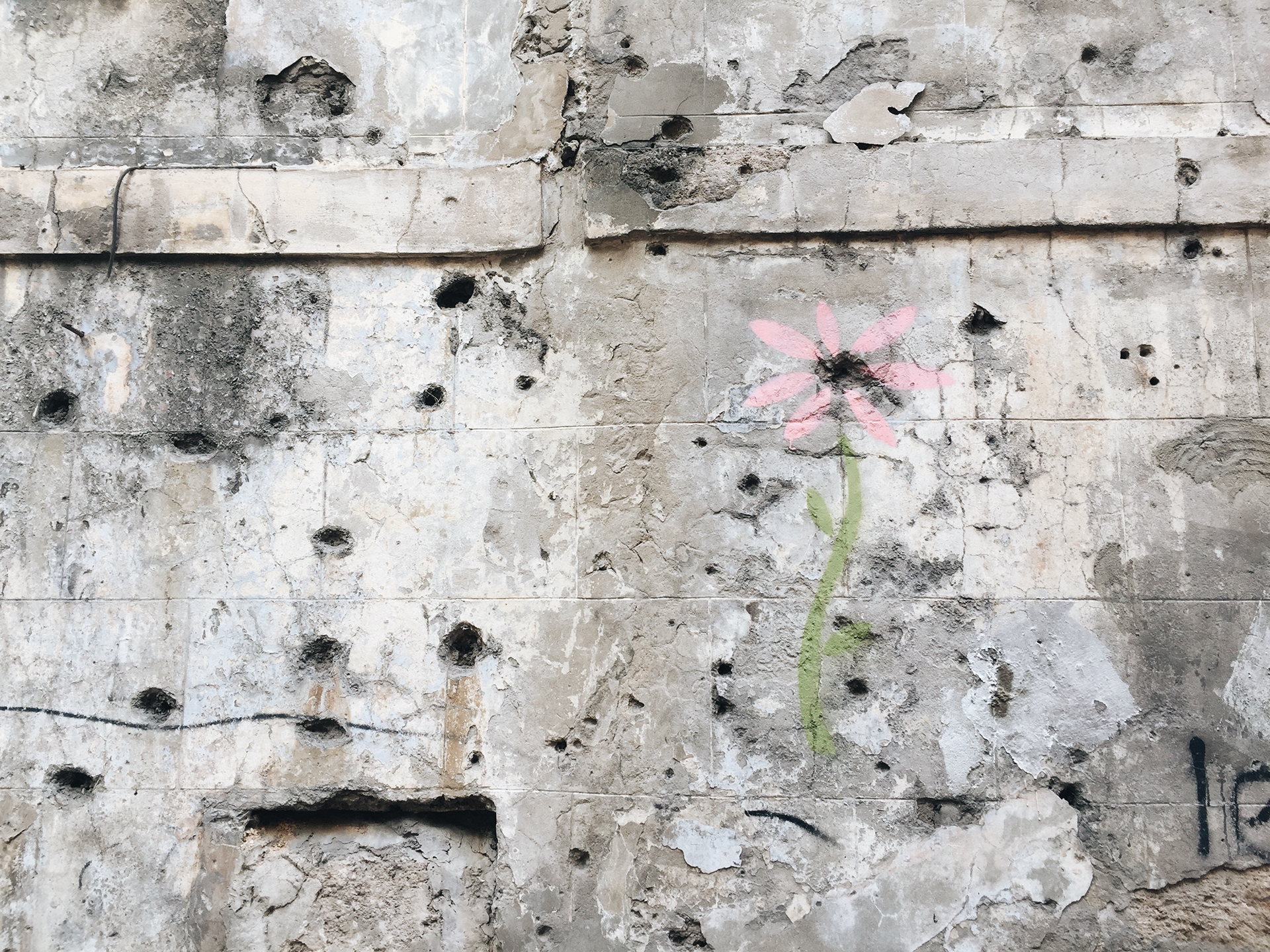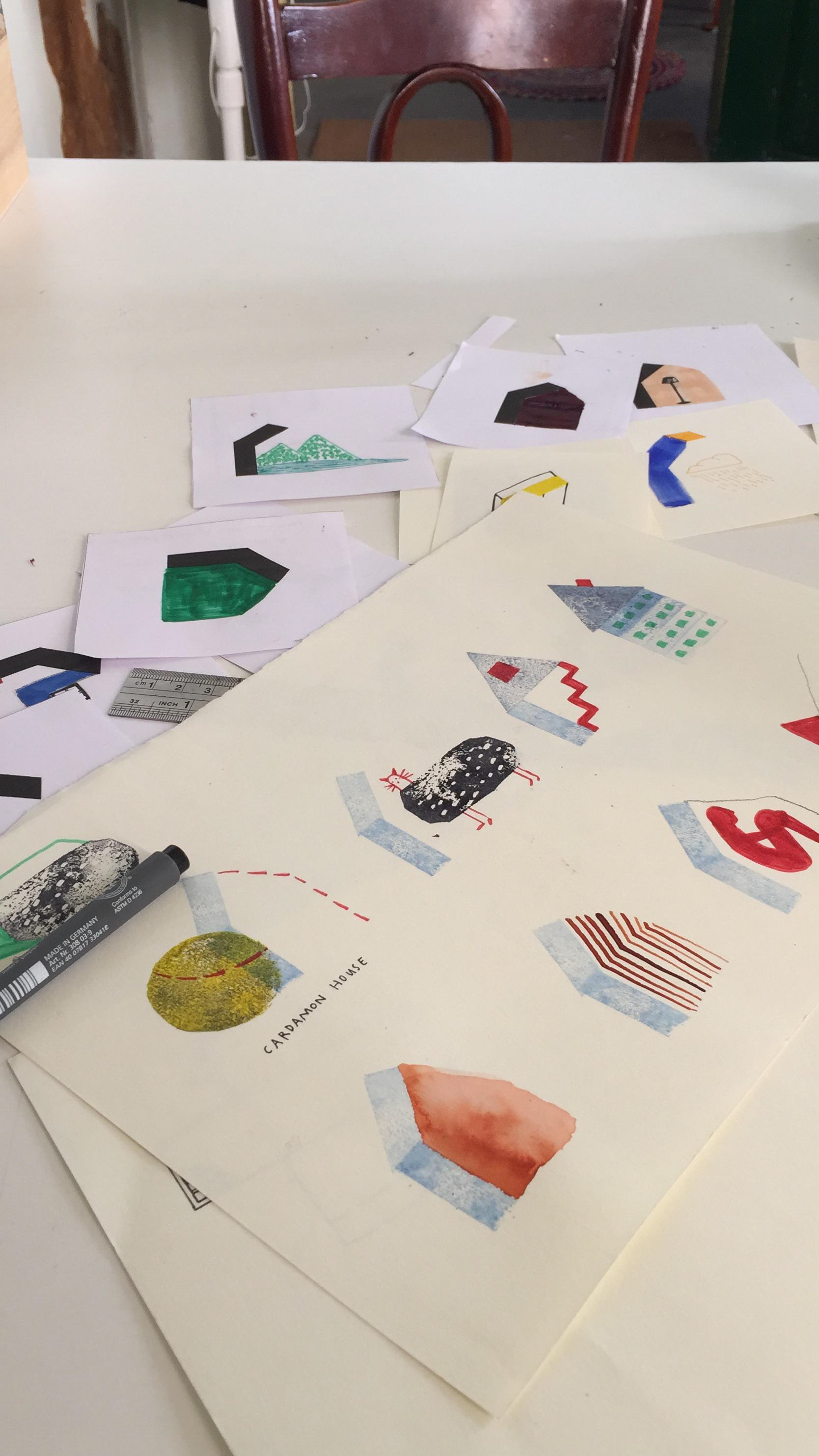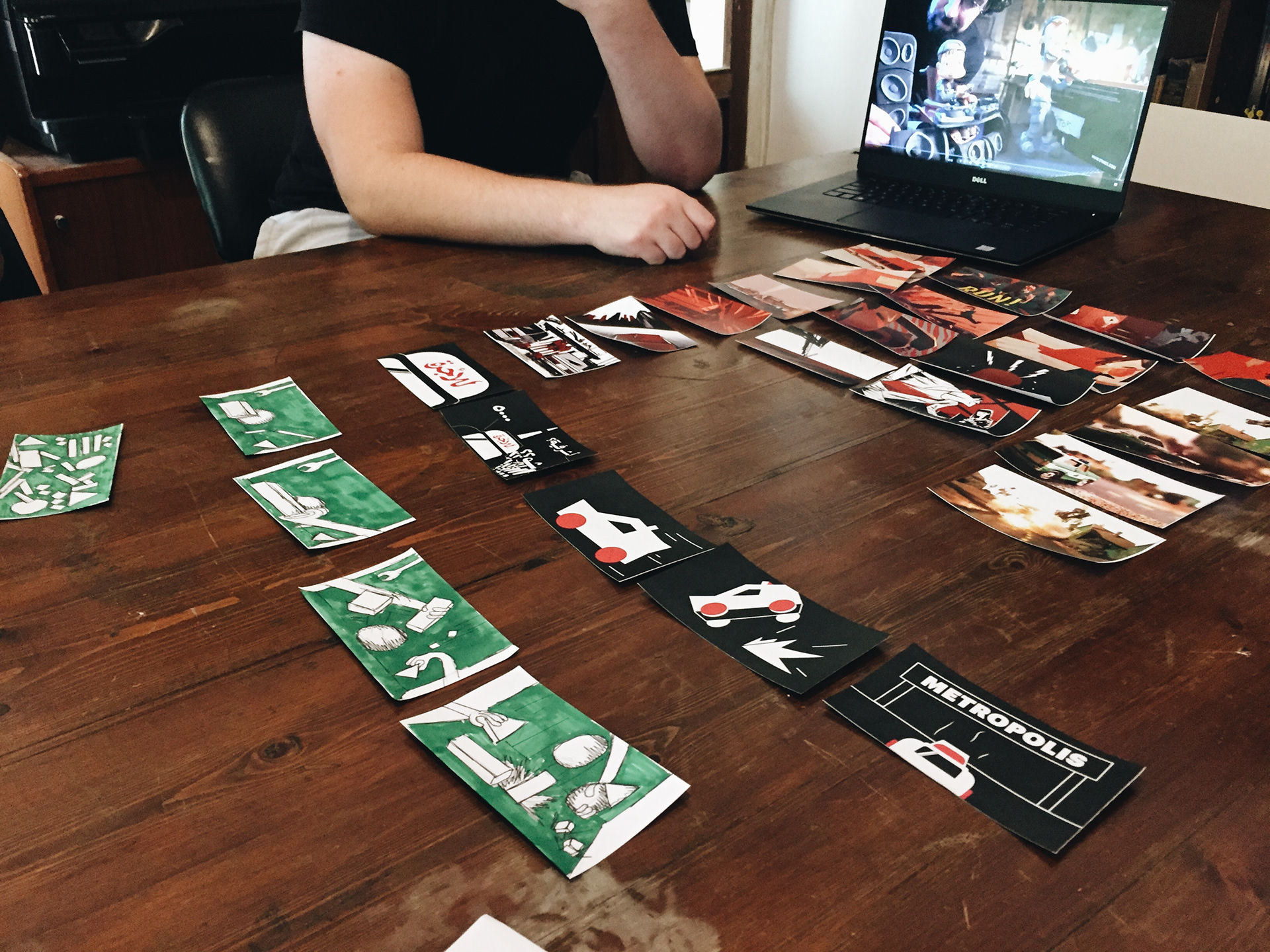 The Mansion
The Mansion is a collaborative workspace, and was founded by a group of people who decided to make this abandoned Mansion a shared space. It was an experiment of slow restoration after the war in Lebanon; to not quickly tear down those old buildings but re-purpose it into something beautiful, with bullet holes and scars on the walls still visible. This space is open for anyone, and there are studios rented out as work spaces. This currently includes graphic designers, architects, a data visualiser, urban planners, artists, a sustainable fashion designer, activists and an anthropologist. They also have a library, a garden and they host many art exhibitions and poetry nights. Talk about a hub seeking creative cultivation! Joan explained to me that it's unlike anything else in Beirut. There are places for just artists, or just architects, but this communal space, we agreed, feels more wholistic; the resources and breadth of diversity you have in the people around you is incredibly valuable. I was inspired by this concept and the people, and it made me dream of creating or working in a space like this one day.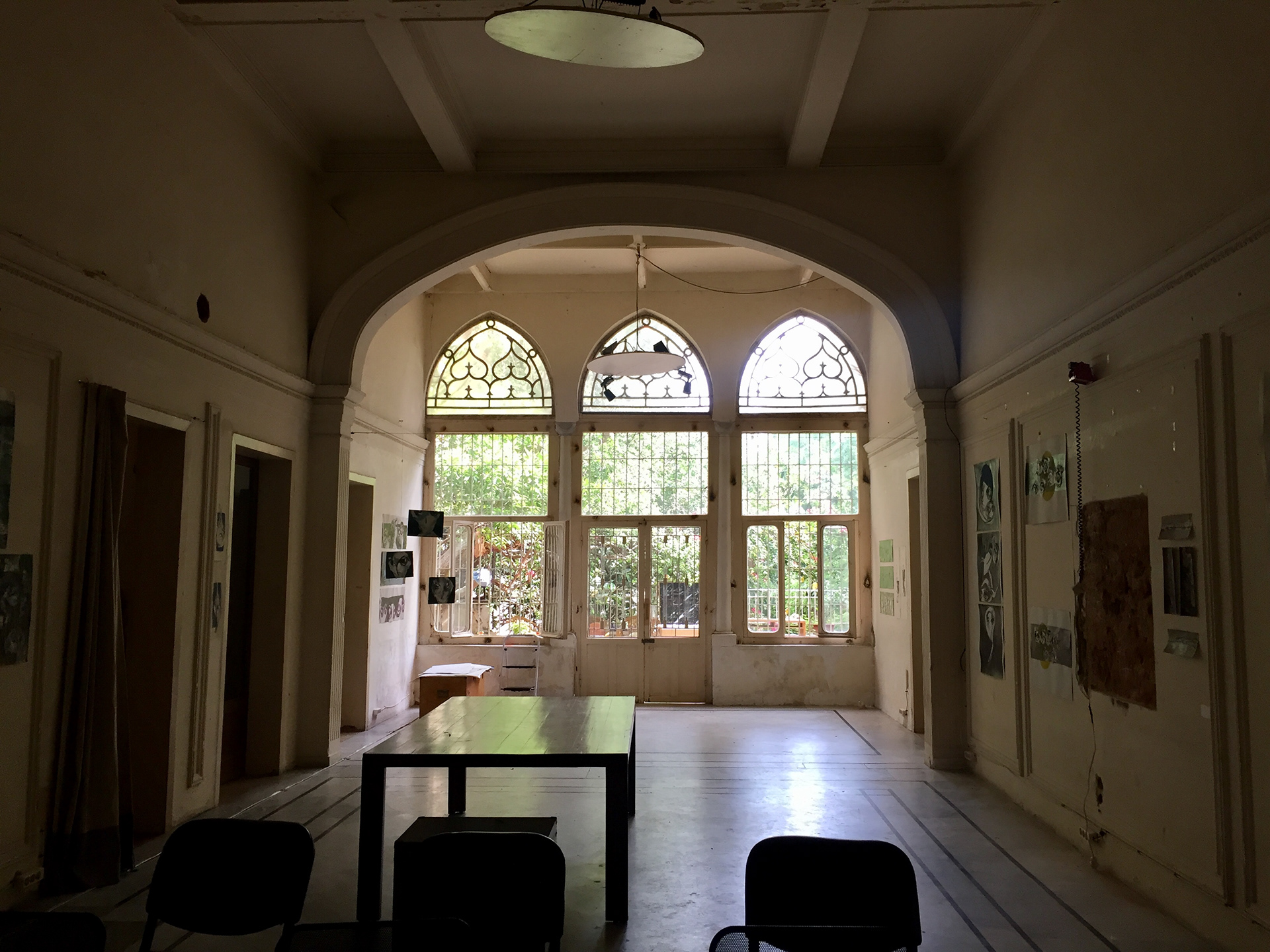 I experienced insights into the design industry, the process of creation, working in a small studio and under a lead designer. Coming and working every day was a more authentic experience for me, to see the graphic design studio life day in and day out; the reality of when deadlines have to be pushed back, when we're tired and hot and struggling to keep working, when clients keep making changes and a project that has been in the pipeline for 5 months more than scheduled keeps getting pushed back; seeing all these things reminded me how draining the work can be, and to be prepared for that. I learnt the importance of having good people around you to keep you grounded in that process.
I learnt the importance and role of rhythm. Animation is rhythm. Each element must have rhythm, and each particle impacts the other, just like in a song or dance. It is a whole. I was encouraged to think of the sounds the shapes and movements make while I'm animating them. It is a machine: all the parts work together for the purpose of the whole. 
Learn how to think 'process' so that testing becomes a habit. This was a methodology that was something that I trust will never leave me. Design is about approaches, not style. We can focus too much on growing 'our style', but you may start to feel locked into a certain way of doing and seeing things. Rather, you want to be a person who seeks after growth, who wants to be slapped in the face and shaken from your same ways of thinking. A lesson I re-learnt was the importance of playing in the field you work in. There is time for it. And if there is not time, make it.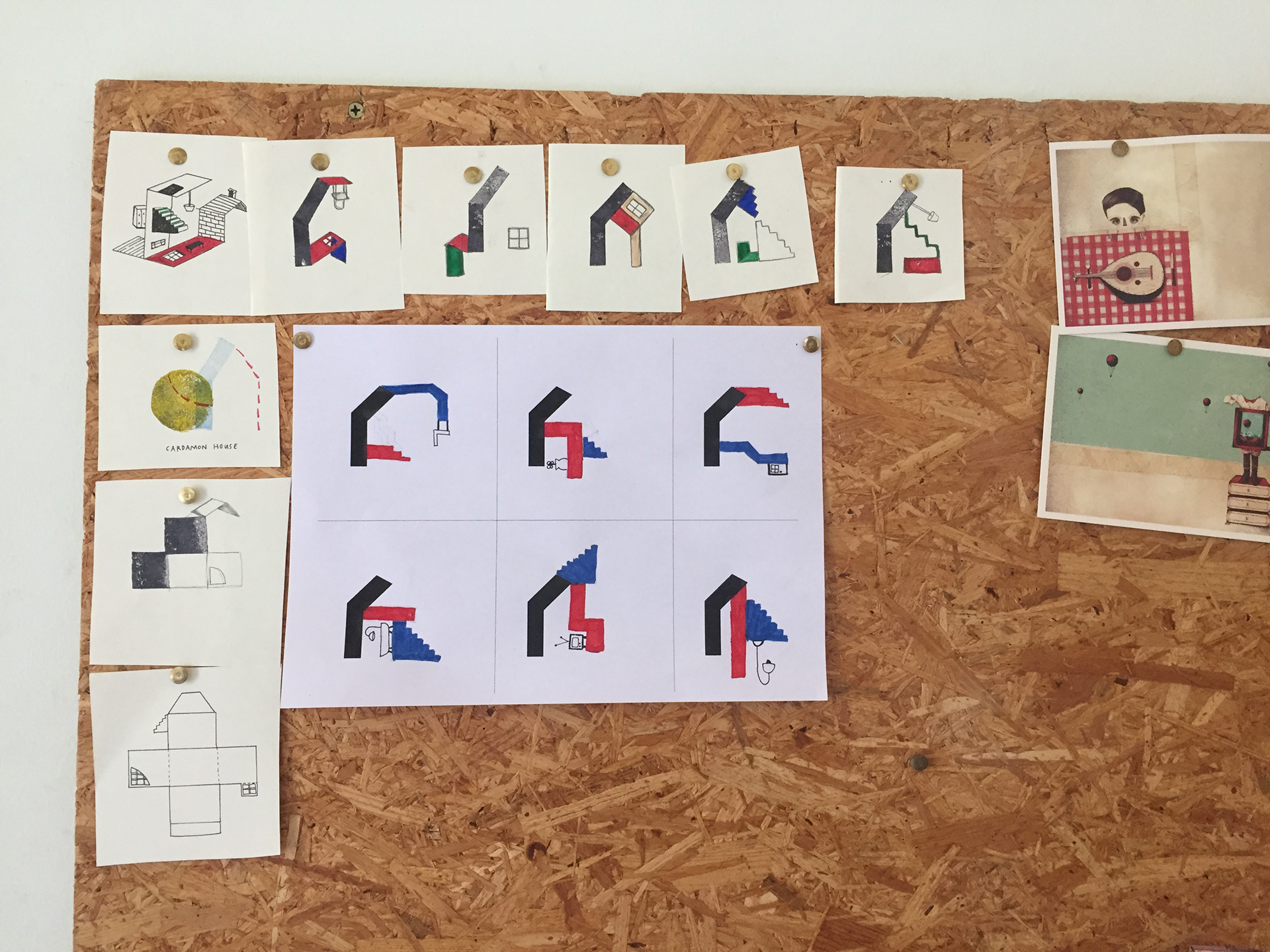 I think that as designers, or creatives who make their craft their work, we can not appreciate what we do enough, or what we have achieved because of the pressure of time and possibly the nature of never quite achieving what was intended, or to the level of expectation held. I had to take a few moments to stop and give thanks, because I am learning and I am producing, even if it is small steps. To rush onto the next thing without seeing the full weight of the small achievements would do it all a dis-service. 
I would love to write more about my month in Lebanon; even about the difficulty of being sick in bed for a few days and the horrible cough I had, about being their during Ramadan and how I felt quite seperate from the culture, about the Cedars, about the people I lived with, day trips to Sidon, seeing old friends, about the Lebanese wedding I found myself at, and oh how many times I was helped by strangers. Gosh, people are great. This trip was great, and I left rightfully changed.